In The Nursery's Optical Music Series – new soundtracks & live cinema events that provide modern scores to classic silent films.
---
Optical Music Series includes
---
Over 100 performances worldwide
Leeds International Film Festival | Sheffield International Documentary Festival | Festival Internacional Cervantino, Mexico | Braunschweig International Film Festival, Germany | Freiburg Film Forum, Germany | Barbican, London | ICA, London | Melbourne International Film Festival | New Zealand International Film Festival | Perth Revelations Film Festival | New Forms Festival, Vancouver | Istanbul International Film Festival | Commonwealth Film Festival | DokuFest, Kosovo | Screamin' Athens Horror Festival | Sensoria Festival, Sheffield | Wave Gotik Treffen, Leipzig | Silent Movie Theatre, Los Angeles | Grace Cathedral, San Francisco | Hong Kong Arts Centre | MOFFOM, Prague | Pravo Ljudski Film Festival, Sarajevo.
Please contact us for bookings & further information
---
Optical Music Series news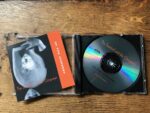 New album review – The Wire
September 5, 2019
In The Nursery's new soundtrack The Seashell and the Clergyman has received it's first review;
Performances of new scores for silent films have been a mainstay of film festivals in recent years, offering rich creative prompts for composers. These remained scores have been a core part of Sheffield based duo In The Nursery's output since the......