NEW RELEASE
1961 – In The Nursery's new studio album.
Buy now in the shop.
---
Recent News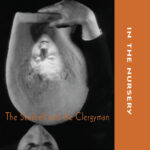 The Seashell & the Clergyman release details
July 29, 2019
In The Nursery are pleased to announce release details for The Seashell & the Clergyman (la coquille et le clergyman), the ninth title in their Optical Music Series.
Release date: 25.10.19
Label: ITN Corporation
The new soundtrack (corp036) will be issued as an 18 track CD featuring a bonus continuous mix of the 38 minute score.
The new......